History
When Chester and Barbara founded Caine Transfer in 1947 Chester owned one truck and found himself in the position of dispatcher and driver.
Now, after 75 years in the business Chester and Barbara have stepped back a bit to watch and enjoy the business they worked so hard to create. They can be seen together daily riding around making sure everything is operating smoothly. They are always out asking questions and saying hello to our many dedicated employees and drivers when they get home each week.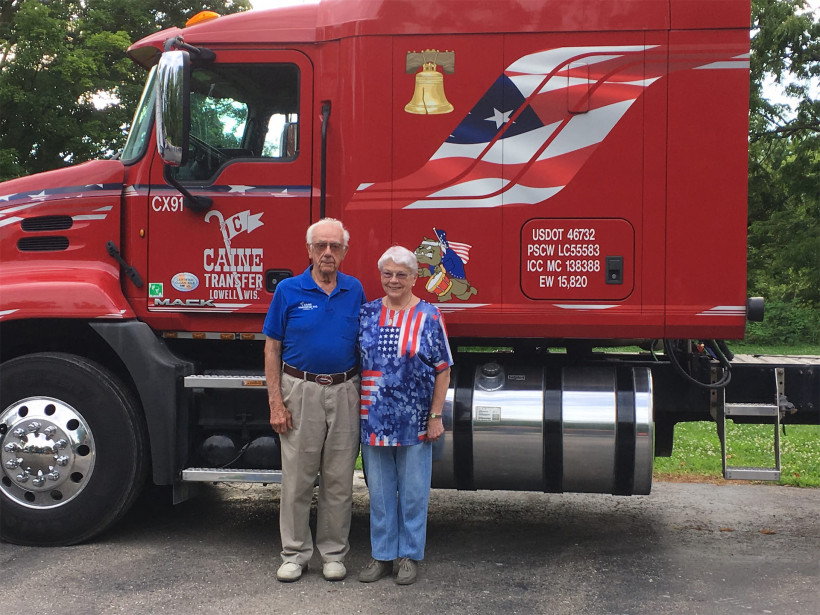 We as a third generation company, thank them for creating the foundation they have given us to build on. We look back to the last 75 years with pride, and will carry those traditions with us into the future.